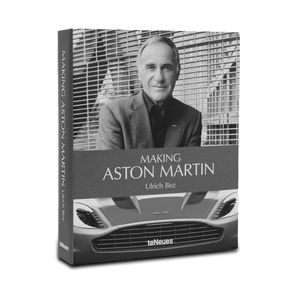 Making Aston Martin Ulrich Bez
Tax included. Shipping calculated at checkout.
In his ten years as Managing Director of Aston Martin, Dr. Ulrich Bez turned the British niche manufacturer into a profitable global player. This book is not one of the usual portraits of entrepreneurs, but a richly illustrated unique mixture of business case and personal memories. The action races along like a thriller with all the inside details but no business platitudes. We accompany Dr. Bez awaiting Bill Ford's verdict on the sale of his majority stake in Aston Martin. We experience at first hand the enormous demands placed on the management of an exclusive automobile manufacturer and witness how an international luxury brand comes into being. As a car enthusiast and visionary engineer, Bez also shares his thoughts on the future of the automobile and his plans for Aston Martin.