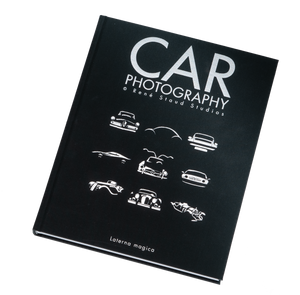 Car Photography incl. slipcase
Tax included. Shipping calculated at checkout.
Automobiles perfectly staged

From the Mercedes-Benz 300 SL Gullwing to the Jaguar E-Type to the Porsche 959: In this large-format cult book, René Staud presents his best and most spectacular automobile photographs. He reveals everything about their creation, the extraordinary technology and the work of a professional large-capacity studio. The stories behind the pictures are told, from the discretion when photographing pre-series models, from the shooting of the famous photos for the "elk test", from the idea for the first 300 SL calendar and much more. A fascinating illustrated book with over 300 pages. A textbook and a biography at the same time!

351 pages | Format 23 x 28 cm