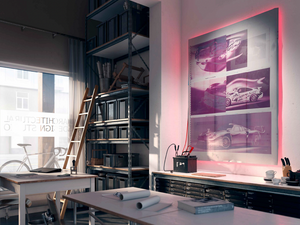 Project 911 RAW
Tax included. Shipping calculated at checkout.
Art Exhibit -
Original printing plate from the "911 Millenium" Project
Every plate is a one-off, about 40 Motives with each available in Cyan, Yellow, Magenta und Black.
PDF with all motives available upon request.
Different Porsche 911 models.
Motive: "Project 911 RAW"
from the "911 Millenium" series
size:

165 x 126 cm